Essentials Private Label
With all of the new regulations around supplements, let us do the manufacturing for you while you focus on driving your sales. Let us help you create new products and/or grow your existing products. Nature's Essentials has impressive capabilities to keep up with almost any demand. Although we're growing every day, currently on an annual basis, Nature's Essentials can manufacture 22 billion tablets and 6 billion capsules. Nature's Essentials can also package 500 million bottles, 250 million blister packs, 100 million packets and much more.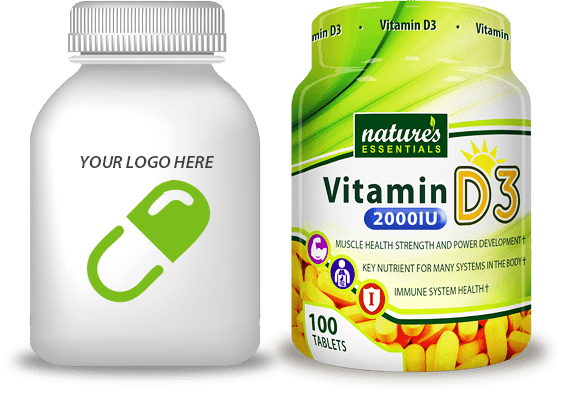 Want to have your own brand?
We make manufacturing your own product line simple and painless. From tablets, capsules, softgels, powders, liquids, and more…we can manufacture it for you.
We can even help you formulate something brand new and innovative with our highly regarded scientific team. The possibilities are endless.
Submit the information below or contact us today for a dedicated representative to walk you through the process.