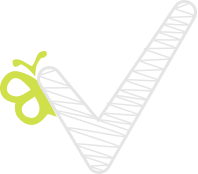 We are committed to ingredients derived from natural sources and partnered with farmers and sources with the highest quality ingredients available on the market.
In fact, each of our farming partners and raw materials sources are triple verified through third party testing. We now also have the HPLC and GCMS testing equipment in-house that allows us to further validate the quality and purity of our ingredients.
Gluten Free

We strive to provide a wide range of gluten-free products for those that suffer from celiac disease, or wheat allergy. Most if not all of our products are free of gluten, the protein composite found in wheat, barley and rye.

NON-GMO

We want to provide the purest most natural form of ingredients for the human body to have a natural absorption process, therefore we strive to eliminate any ingredients containing GMOs (genetically modified organisms).

Good Manufacturing Practice

Our facilities and products are produced and controlled according to quality standards that exceed good manufacturing process certification requirements.

Vegetarian Friendly

Many products often contain unfamiliar animal ingredients, and may be a special concern for vegetarians. When possible we strive to offer products free of animal-derived ingredients to have an offering suitable vegetarians.

Triple Verified Ingredients

Our ingredient providers have been triple verified through continuous random third party testing to ensure that the ingredients we are putting into our products are trustworthy and can be supported by our product guarantee. With these higher standards we can provide a higher quality vitamin.

Organic Ingredients

We are committed to finding and working with organic producers whenever possible to provide customers who prefer organic with the highest quality organic ingredients available. Any of our organic producers pledge to provide farmland free from chemicals and other hazardous waste, and to avoid synthetic chemicals in fertilizer, pesticides, antibiotics, and food additives.